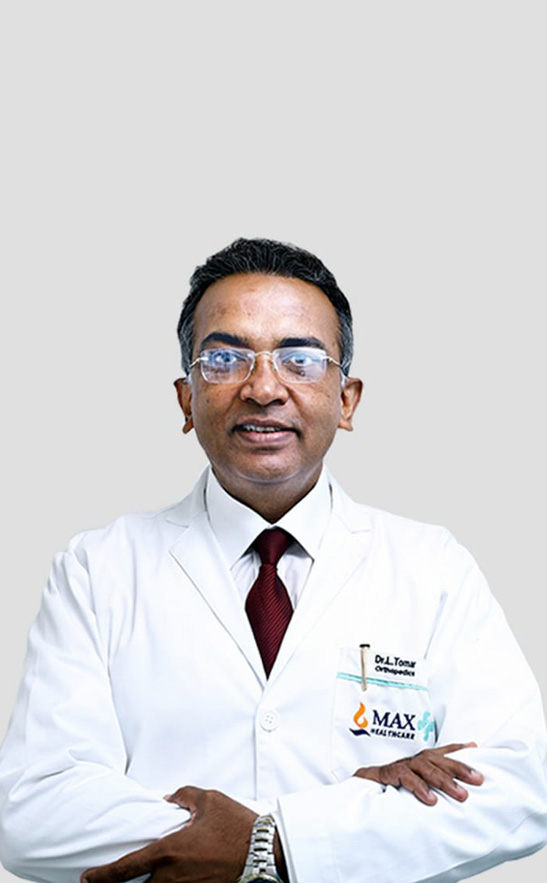 DR. L. TOMAR M. S, M.Ch. Orth (U. K), F.I.C.S.(USA) DIRECTOR & HEAD OF THE UNIT Dept. of Orthopaedics & JOINT REPLACEMENT
The mission of Tomar Orthopedics is to give cutting edge medical treatment in an expert and concerned surroundings. Regarding endeavors made towards exploration and instruction done in the field of Orthopedics, the group holds aptitude in performing Joint Replacement, Spine Surgery and Arthroscopy.
A few subtle elements of the specialists who are connected with us include:
Dr. L. Tomar
He is a master orthopedic specialist and a prominent identity in the field of orthopedic surgery. With effective practice supported by association of FICS – USA – (Fellowship International College of Surgeons) and FASIF – AO Switzerland – (Fellowship Association of Surgeon for inward obsession, his mastery lies in giving complete patient forethought and additionally performing all included surgical systems with complete accuracy.
His rich encounter likewise includes that which he gained while rehearsing in USA, Switzerland, Germany, U.K and Australia. Backed by expert degrees of MS (Ortho) from LLRM Medical College, Meerut (U.P.) and M.ch. (Ortho) from Ninewells Hospital, Dundee University, UK, he has with him devoted backing of accomplished staff in the field of Orthopedics. This helps him to give productive results of the treatment obtained by patients.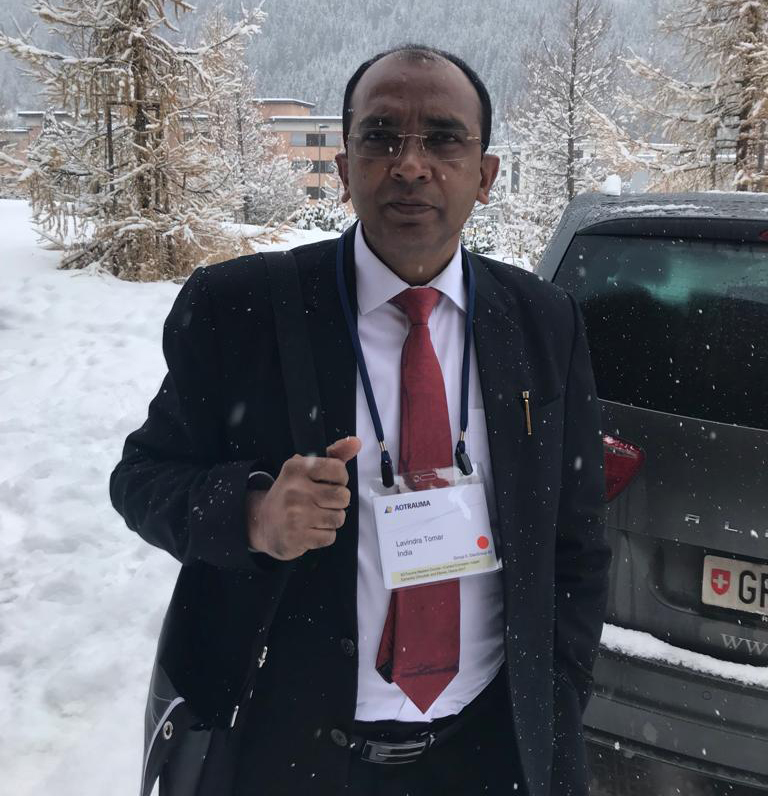 DR. L. TOMAR
M. S, M.CH. ORTH (U. K), F.I.C.S.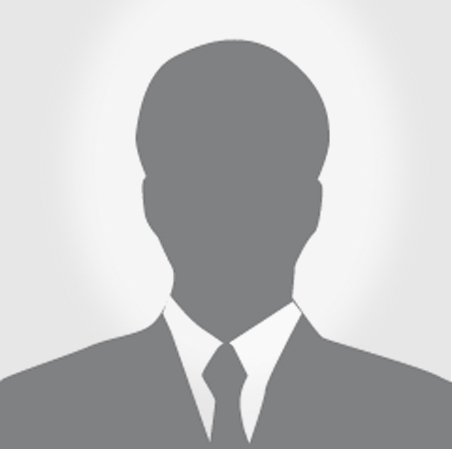 Mr. Suraj Mishra
OT Technical Support.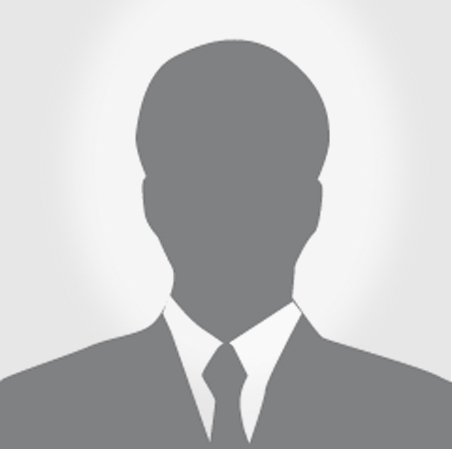 Mr. Jagannath
Manager